Animation for Commercials
We offer a wide range of CGI services:
3D animation for short films, music videos and commercials:

Modelling, sculpting and texturing
Rigging and animation
Shading and lighting
Rendering

VFX:

Green screen extraction
Digital environments and matte painting
2D/3D tracking and matching
Integration and re-lighting
Set supervision, script analysis and shot breakdown

Compositing and colour correction
Previsualization
Character design and animation

Simulation:

Destruction
Fluids
Fire and explosions
Hair
Particles
Cloth

3D stereoscopic rendering
Motion graphics
Artistic direction and screenplay
Architectural Rendering
We have a well-oiled pipeline to tackle architectural projects. Our extensive expertise in the field of CGI is a guarantee for stunning looking images.
Our architectural services include:
Photo-realistic still images, interior and exterior
Photo-montages (i.e. 3D buildings integrated seamlessly into photographs)
Walk-through animations
Interactive virtual tours
Custom furniture and object modelling
We follow three stages during a project, designed to ensure a good collaboration with our clients:
Gather plans and references
We analyse them and give you a quote.
Both 2D plans and 3D geometry are accepted.
Draft phase
We deliver iterations of preview images to make sure everything is in the right place.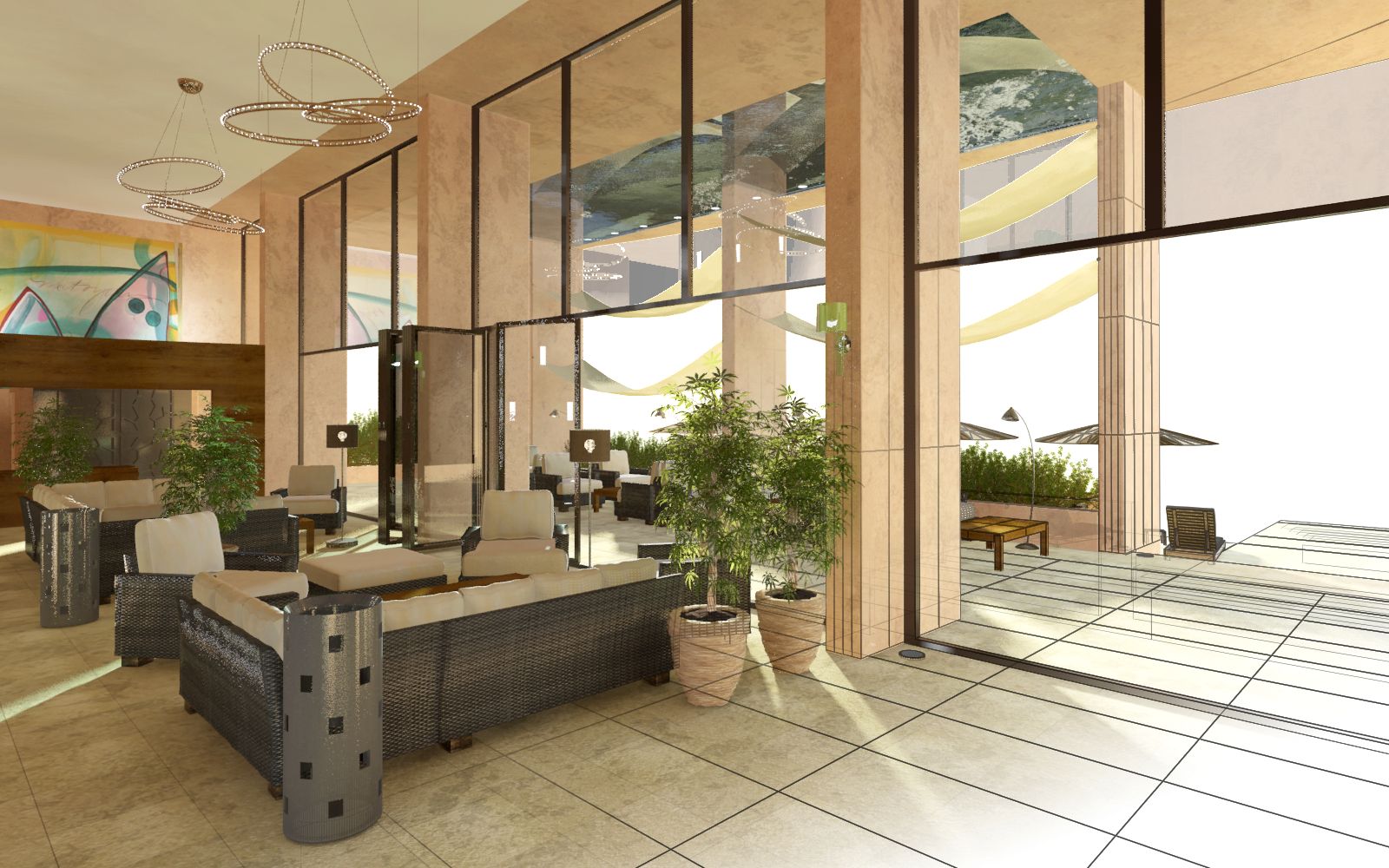 Finalization
Once the draft images satisfy your requirements, we start work on the final product.
This final step adds colour processing, refines placement of small objects and integrates the 3D model into a photographic environment.